Emma Murray is the founder of High Performance Mindfulness – a practice she has used to guide AFL teams to premierships, motorsport drivers to championships, Australian cricketers to double centuries and Olympic athletes to the podium.
She's also a real person… just like you. She's a mum of four kids and understands the demands of juggling parenting, a household and a career.
 
From an early age, Emma had a love of sport. In her teens she was a national-level netballer and attended the AIS before pursuing a clear goal to practice as a mind coach by becoming an accredited mindfulness and meditation teacher, NLP Master Practitioner and Clinical Hypnotherapist.
Her practice is grounded in the science and art of mindfulness and high performance psychology, and tried and tested in life… not only by Emma's athletes and corporate clients, but by Emma herself in learning to live with the devastation of her son Will – who at the young age of 13, sustained a spinal cord injury, leaving him quadriplegic and in a wheelchair for life.
Just like it has helped Emma and her family, High Performance Mindfulness can help you.
"Everyone from students to stay-at-home parents, to top CEOs and sports people can learn to recognise what is required for them to do their best in each and every moment… that is when they start to feel re-energised, connected to their passions, confident and valuable. It is only then that "struggle" is replaced with calmness, optimism, acceptance and worthiness."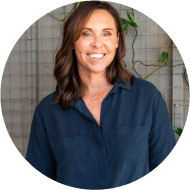 Subscribe

to learn more about Emma's High Performance Mindfulness program: