Get an
ATAR-edge
Emma Murray's short online High Performance Mindfulness course will give you the mindset to excel in your final years of school – see how…
Enrol Now
You're at the pointy end…
the final years of school.
The pressure's on and you're worried about stuffing it up, letting your parents down, not getting the ATAR you need to get into the course you want…or maybe you're overwhelmed with everything on your plate…or can't stop procrastinating…or looking at social media. Your mind is filled with all the things that could go wrong.

But what if there was a way to overcome the thoughts that threaten to sabotage you? And not just 'get through' your last years of school, but actually pull-out your best performance yet?

Here's the good news…this short online course will help you do just that.
of students experience 'worrying' or 'extreme' levels of exam stress
of students do not seek external help for exam stress
of students say concern about securing their preferred tertiary course was feeding their exam stress
ReachOut Study, January 2020
How will this program help?
Emma Murray's High Performance Mindfulness course will help students:
­­Identify and apply their strengths when it matters most
Bounce-back from mistakes
Overcome social media distraction
Build mental resilience, to feel more confident and capable
Improve study and exam performance
Improve emotional awareness and presence which helps build positive family and social relationships
Like every parent or carer you want your kids to do the very best they can. I'm a mum of four, so I've had first-hand experience with the highs and lows of this important stage in their education.
I've been working with schools and years 11 and 12 students for over a decade helping them to perform at their best under the immense pressure and expectation of their final school years. My online program will not only help your child manage their stress levels but can actually give them a performance edge.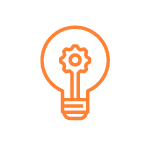 A clear understanding of why your mind tends to focus on the bad-stuff, the scary stuff, the things that could go wrong… and how you can 'hack it' towards more productive, helpful thoughts.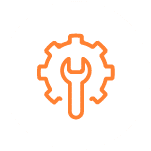 Simple daily practices that help build your toolkit of tricks to help you blitz it when you need it most… like coping with the pressure of exams, overwhelming study schedules, fear of failure, the burden of expectation during your final years of school.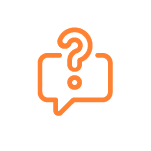 Access to over 20 'Help-me' videos tackling the most common Year 11 and 12 concerns, fears and issues faced by students… with practical advice on how to conquer them.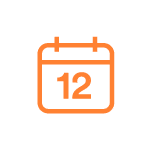 You can access the High Performance Mindfulness course modules at anytime during your 12-month subscription and jump back in to refresh or access the helpful resources whenever you need.
Twice a week over four weeks, students will receive a 15-20 minute video module.
If they fall behind (because hey, life happens!) it's no drama… they have 12-month access so can catch up or repeat modules whenever it suits.

Each video module is presented by high performance mindset coach Emma Murray and features engaging animations to reinforce key concepts as well as supporting PDF course notes and audio and video reference materials.
Important… we understand that your young learner has plenty on their plate with Year 11 and 12 studies so this course WILL NOT pile more work on! Instead, it will help them tap into their best strengths more readily so that they can work more efficiently, more productively and achieve better outcomes.
Introduction to High Performance Mindfulness course and how to get the most out of it
Want to give your child an
ATAR-edge?
Sign them up for Emma Murray's High Performance Mindfulness course today.
Note, the course is valuable at any point during Years 11 and 12 – no matter how far into the final year/s your child may be.
Hear how HPM has helped others nail it
During the course you will have access to exclusive interviews with some of Emma Murray's high profile clients who share how High Performance Mindfulness has helped them win AFL Grand Finals, Supercars Championships and Olympic Gold medals.
If you've been lucky enough to watch Emma Murray doing her work, as I have with the Richmond Football Club, it's something you never forget. You remember her guiding a dozen bleary-eyed footballers at dawn through their motivation for another gruelling day of training. Her coaxing an entire auditorium of grown men - coaches included - out of their anxiety or distraction or ego, and into a performance mindset before a cutthroat final. In essence you remember an elite mindfulness coach, poised at the top of her game, working to bring out the best in already elite athletes, offering them a chance to unburden and breathe, focus and release, perform and excel. Emma's a wonder.
Konrad Marshall
Senior writer - Good Weekend, Author Yellow & Black (2017), Stronger & Bolder (2017) and The Hard Way (2020).
Emma's program really hit the mark in helping our students switch on their A-Game to excel in their final months of VCE. Emma's content was engaging, accessible and highly relevant. She skilfully translated complex theory into simple language and concepts that 'stuck' with our students, and her real world, VCE-specific examples were excellent. Feedback from our school community was really positive and was the highlight of our program offerings in 2020. We are excited to continue to further embed the HPM program with our class of 2021.
NATALIE FANARIOTIS
HEAD OF WELLBEING - CAULFIELD GRAMMAR SCHOOL
Within the first 45 seconds of meeting Emma I was covered in goosebumps. All the barriers I had regarding self-belief, worthiness and finding my best when it mattered were suddenly dissolved. I realised that the way we are programmed and the stories we tell ourselves had been negatively impacting me and the way I was showing up. Fast forward 3 years and I am immeasurably different…I feel lighter, more impactful, growing levels of resilience and optimism and above all, a new perspective on life. Immense gratitude to Emma and her teachings. Plenty say it but can't back it up… LIFE CHANGING.
Ryan Buckle
Head of Grainshaker Australian Vodka
The HPM course helped me on many different levels throughout year 12. It enabled me to understand how to balance my studies with my extracurricular activities in a way that made me feel prepared and organised. It also really helped me manage feelings of stress and overwhelm. I would highly recommend the course to other VCE students if they want to get the most out of their studies and personal capabilities.
Jack
School Captain Brighton Grammar, 2020
I completed the HPM course last year during my year 12 studies. Learning how to master my A-Game to help me deliver my best really helped when it came to my SACs and end of year exams, but it also helped me in my sport when under the pressure to perform.
Hopper
Wesley College, 2020
Enrol now to get an Atar-Edge
One payment
8 online video modules from Australia's leading high performance mindset coach Emma Murray
Payment Plan
3 monthly payments of $135

8 online video modules from Australia's leading high performance mindset coach Emma Murray
I'm a student/parent interested in the HPM online course
I'm a school interested in a program